Distinguished guests and members of the Taiwan Radiological Society,
Welcome to the 72nd Annual Meeting of the Taiwan Radiological Society (TRS).
The symposium this year will be held on April 8-9, 2023, at Chung Shan Medical University at Taichung, Taiwan. The two-day symposium consists of multiple 90-minute seminars. Specifically, more than 20 scientific sessions covering various specialty will be hold, along with technical exhibition, oral presentation, and poster. Four meeting rooms will be rented, which can accommodate nearly 800 people.
The Asian Symposium of Prostate Imaging and Intervention (ASPII) 2023 will also be hold along with 2023 TRS annual meeting and TRS will be the host society of the ASPII 2023. The Asian Prostate Imaging Working Group (APIWG) have been founded in Seoul, South Korea in 2018 by four country members from South Korea, Japan, Taiwan, and Singapore. Then, APIWG have held the Prostate Symposiums at Seoul, Chengdu, Taiwan, Singapore, and Busan, along with annual meetings, Asian Congress of Abdominal Radiology or Asian Oceanian Congress of Radiology. At the ASPII 2023, the invited speakers will include not only renowned prostate subspecialists from the 4 founding countries but also top European and American experts in the field.
The main purpose of ASPII 2023 is to share the latest academic knowledge and technical experience and quality standards for Asian and International prostate imaging and intervention. Specifically, the ASPII has been held every year since 2018, dedicated to achieving the following goals (a) promoting the technical quality of prostate imaging in line with international standards, (b) facilitating exchange of experience and opinions among Asian members and experts, (c) as well as facilitating interaction and dialogue with prostate imaging experts in the United States and the European Union.
In addition to the full support of the APIWG, the European Society of Urogenital Radiology (ESUR), the Society of Abdominal Imaging (SAR), the Japan Radiological Society (JRS), the Korean Society of Radiology (KSR), The ARRS will also send experts and scholars to serve as chairpersons and speakers. The number of international speakers is expected to be 25-30. This hybrid symposium will also be organized into online courses to enable all medical workers to participate and gain knowledge afterward.
Dr. Hong Jen Chiou, the head of department of medical imaging, Taipei Veterans General Hospital, will serve as the director of this international symposium. Professor Li-Jen Wang, Department of medical imaging, New Taipei Municipal TuCheng Hospital (also the director of the prostate imaging subcommittee of TRS and the new top-chair of APIWG) will serve as the president of this symposium. Additionally, several Taiwanese prostate imaging MRI sequence experts, imaging interpreters and scholars will also serve as members of the symposium preparatory committee.
Taichung is famous for its ancient cultural remains, delicious food, beautiful scenery, and nice weather. We believe that you will have a nice time when you are staying at Taichung. We look forward to welcoming you to Taichung, Taiwan.
We look forward to seeing you and joining us in Taichung.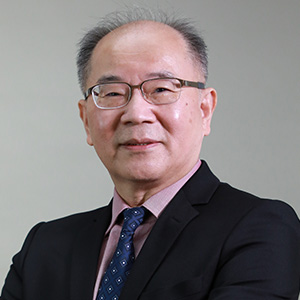 Hong-Jen Chiou, M.D.
President of TRS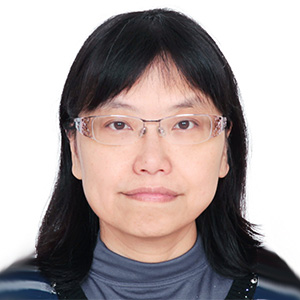 Li-Jen Wang, M.D., M.P.H.
Chair, Organizing Committee